Moll Power lithium 24v 100Ah LiFePO4 Battery BMS LCD Golf Cart RV Marine Solar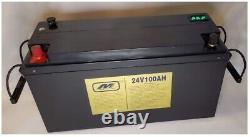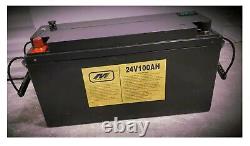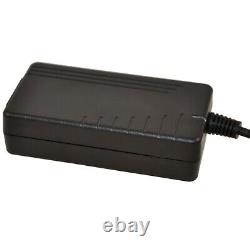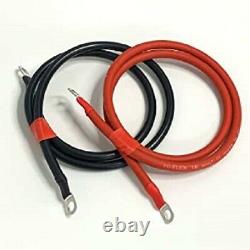 Lithium 24v 100ah deep cycle lifepo4 battery. 24v (100Ah) LifePo4 Lithium +/- 4000 Recycles Good with Solar Panels RV Home & Off-Grid Power Battery. Nominal voltage-capacity 25.6v 100Ah steady volt great for camping boondocking Home & Trolling Motor.
Rechargeable Power & packed and ready go at 24v - Quick Charge. Recommended Charge current 10-15A / Maximum Charge current 40A. Chemistry Makeup: LiFePO4 inside (better than Agm & lead-acid Batteries) Half the Weight. Can be use in Parallel or Series for 48v. Voltage Display Meter BMS (Battery Management System) Smart protection over charge, over current, short-circuit. Lithium 24v 100Ah LiFePO4 Deep Cycle Battery.
Emergency Lighting / Field Work. Wireless communication equipments / Security Systems. 19.29"(length) x 6.69" (width) x 9.44 (height) inches.
Package: 25" x 20 "x 10 inch. Lithium 24v 100ah deep cycle lifepo4 battery made to last longer.
Lithium 24v 100ah deep cycle lifepo4 battery Portable No Maintenance. Can be recharged through terminals, with home charger(INCLUDED) or Solar Panels please.
Inquire with us about Solar panel kit or MPPT Solar Charger Controller for this battery. 12V/24/48V LITHIUM 4 IN 1 BATTERY NEW MPPT SOLAR CHARGER DUAL USB COLOR.
The battery's lithium-iron-phosphate chemistry takes the hassle out of maintaining and utilizing the power you need. Batteries are meant to be used when you need them and if you need them all the time then lead-acid becomes too unreliable and exhausting to keep track of. The lithium chemistry of the battery cuts the weight of the traditional lead-acid battery to less than half while providing a massive boost to performance and capacity so you won't miss a single second of runtime. Designed for more than just storing power easily, they're here for you to provide long-lasting peace of mind with their immense durability making it easy to use them in your home, at your job, or for your outdoor needs where trust, safety, and the environment matter most.
Battery Specifications Nominal Voltage: 24v Charging Voltage: 26v±0.2v Rated Capacity : 100Ah (0.2C, 25°C) Terminal Type: F12/ M6 Dimensions (L x W x H): 19.29 x 6.69 x 10 inch Weight: 48 lbs Max. Continue Discharge Current: 70A Max. Permanent Discharge Current: 100A 10Sec. Continue Charge Current: 40A Recommended Charge Current 10A Operating Temperature: Discharging: -4°F to 140°F; Charging: 32°F to 140°F Life Cycles: 2500 with 100% DOD; 3600 with 80% DOD; 7000 with 50% DOD Built-in Battery Management System (BMS). This item is in the category "Consumer Electronics\Multipurpose Batteries & Power\Rechargeable Batteries".
The seller is "mollpowercom" and is located in this country: US. This item can be shipped to United States.
Brand: Solar
Type: 24v
Amp Hours: 100 Ah
Manufacturer Warranty: 2 Years
Voltage: 24 V
MPN: MOA24100AH
Battery Size: 24v
Chemical Composition: Lithium Iron Phosphate (LiFePO4)
Application: High Drain Devices, Low Drain Devices, Solar/Wind Devices
UPC: 797961384668