Lester Electrical Summit 2 Golf Cart Battery Charger 36/48 Volt On-Board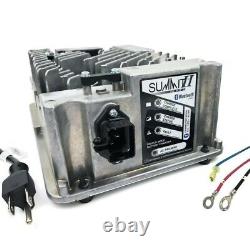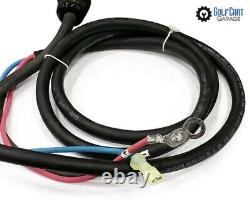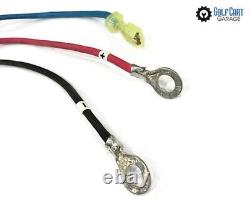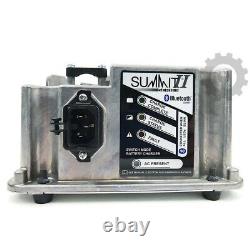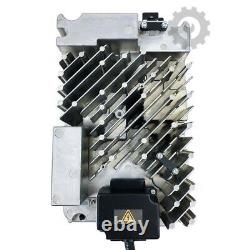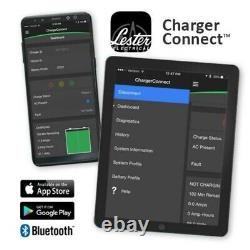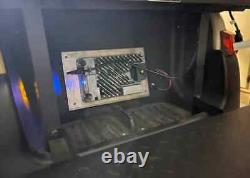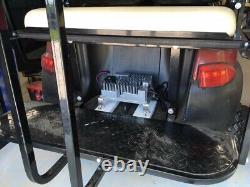 Lester Electrical On-Board Charger for Your Golf Cart: Lester Summit II Battery Charger for All 36V & 48V Vehicles. Never Stranded Without Your Charger.
Want to keep your electric golf cart juiced up for any adventure? Get this onboard charger from the Lester Summit II Series, engineered by industry leader Lester Electrical. Compact yet packed with power, it can travel with you. Allowing you to charge up your batteries anywhere, so you're always ready to roll.
Made for BOTH 36 volt AND 48 volt golf carts & charges your batteries quick. Automatically charges batteries and keeps them at full charge even when you're away from your home/work so they never die and give your batteries longer overall life. Batteries Are ALWAYS Charged When Plugged In. Which identifies your cart's voltage (36V or 48V) and adjusts accordingly. That instantly tell you if batteries need juice (and how much).
Compatible with both Apple and Android devices. View your charge-cycle status, download charge-history records, switch between on-board and off-board, and more. ChargerConnect app is compatible with Apple and Android. Connect to a charger in seconds.
See charge cycle history records at your fingertips. Works With All Golf Carts.
Powers virtually any batteries, including wet-flooded, AGM, gel, and lithium-ion. Charges both 36V and 48V battery banks without even missing a beat.
It Works Rain Or Shine. The On-Board Golf Cart Battery Charger - Lester Summit II features a rugged and weatherproof design, making it ideal for any condition.
It also includes an automatic shut-off feature that prevents damage to your batteries, ensuring a long lifespan. With its simple operation and intuitive design, the Onboard Golf Cart Battery Charger is the perfect choice for keeping your golf cart batteries charged and ready to go. The smart charger comes fully assembled with nine-foot cables and ring terminals. Just take it out of the box, plug it into the wall, and attached it to your golf cart batteries.
That's really all there is to it. Onboard installation with 5/16 inch ring terminals for 36/48V golf carts (No DC plug).
Lester Electrical Summit Series II 36V-48V / 30600E05AKBS00B2 / 30600. Fully automatic (stops charging once golfcart batteries are fully charged). Factory preset for lead-acid wet cell batteries but can be user configured for AGM/others. (works in any country in the world).
Autochanges to 36 or 48 volts. 36V=18 amps / 48V=13.5 amps. 11.3" x W 7.2" x H 3.7.
Sealed aluminum enclosure that is resistant to rain & snow. Includes an advanced winter storage mode feature. (similar to a trickle charger / trickler). Lestronic II (Lestronic 2), Lestermatic, Delta Q QuiQ, Schumacher, Dual Pro.
Lester Electrical Summit Series II Owner's Manual - Model 30600. Lester Bluetooth App Instructions For Apple & Android. Lester Summit Series II Next Generation Information Sheet. Onboard / built in g.
Olf cart battery charger, 6 ft AC Cord & 5/16 inch ring terminals.