Golf Cart 36 Volt 20 AMP Crowfoot Plug Battery Charger for Club Car, EZGO, Yamaha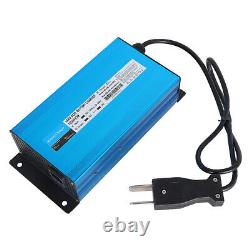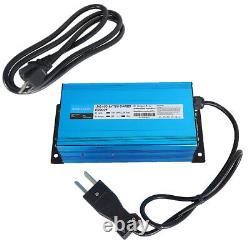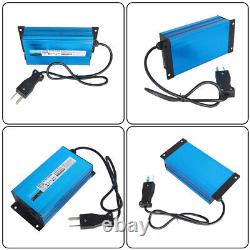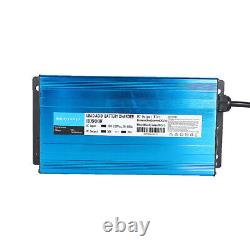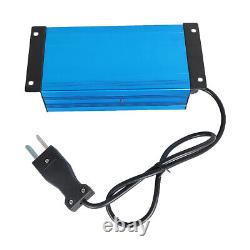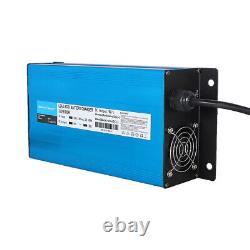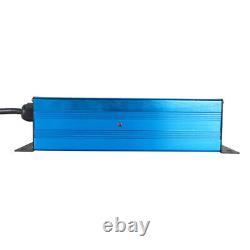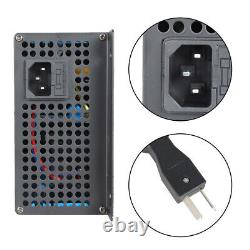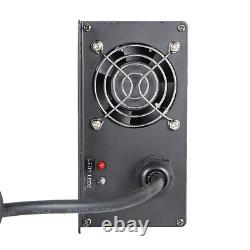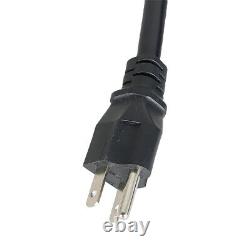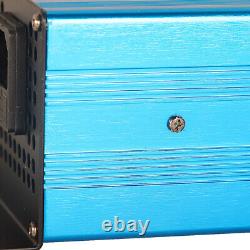 About this item: LIGHTWEIGHT & PORTABLE - Whether you are in the garage, parked in front of the clubhouse or at the cart shed, the light weight charger can easily be taken with you. Featuring on the charging status are 2 LED lights. Operating on standard 110V household power.
Fully Automatic Battery Charger, forget 3-stage smart charging, completes the charge cycle and goes to "float charge", which helps extend your battery life and improve performance. Service to the heart, quality to the gold.
Golf Cart 36 Volt 20 AMP Crowfoot Plug Battery Charger for Club Car, EZGO, Yamaha. Note: Products with electrical plugs are designed for use in the US. Outlets and voltage differ internationally and this product may require an adapter or converter for use in your destination.
Please check compatibility before purchasing. PRODUCT SPECIFICATIONS: AC Input: Standard 90-130V (fit 110V household standard) DC Voltage: 36 Volts (Max Charging output is: 44.1V) DC Current: 20 Amp Plug Standard: Crows Foot Style Plug Equipped with LED Light as indicators to show charging status LED2 : Red---charging; Green---fully charged 100% full load burnt-in test. Compatible For: All 36 volt Club Car /EZGO /Yamaha golf carts that take the two-blade crowfoot plug. Replaces Part Number: 66499-82, 66500-69A, 66500-75, 66534-83A, 816106, 818211, 818212, 877339, 879958, 880375, 882926, 883830, 884239, 890953, 885963, 70358, 70458, 70548, 70888. Replaces Golf Cart Models: 36V carts with "crowfoot" style plug & For Pre 1983 EZGO carts. 36V carts from any year from the following manufacturers: For Yamaha, Cushman, Melex, Legend, Noland, Nordskog, Karrior, Westinghouse, Pargo, Taylor-Dunn, Hyundai. PACKAGE INCLUDES: 1x Power Charger 1x US Mains Lead Cable. For Club Car EZGO Yamaha. Golf Cart Battery Charger Crowfoot Plug. If there is any fault or problem with the product, please don't be shy to express it, we will solve it at the first time.