Flngr 36 Volt Golf Cart Battery Charger for ezgo12Amp with Trickle Charge6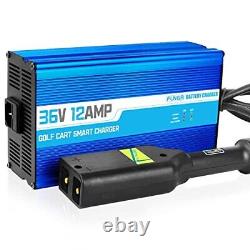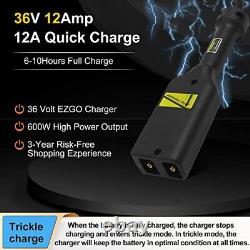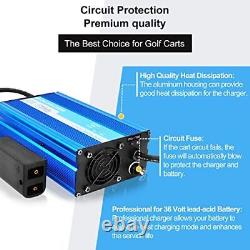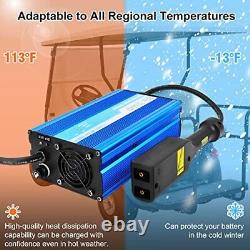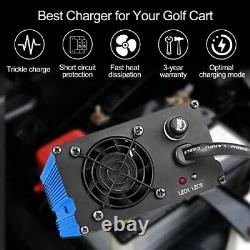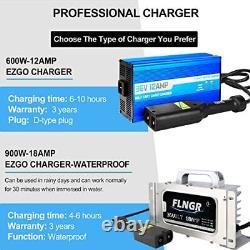 The charging speed of the 12A golf cart charger is 2.5 times that of the 5A charger. You can spend less time charging your cart. Professional 36 volt battery charger for golf cart can fully charge your battery to obtain 100% battery life. : When charging is complete, the green light is on.
At this point, the 36v battery charger stops charging and enters trickle mode. In this mode, when the battery level is below 80%, the charger will automatically turn on to charge the battery. : FLNGR is committed to producing high-quality professional golf cart chargers.
3 years of risk-free shopping experience! : The charger for golf cart will adjust the charging power according to the battery level to protect your battery. When charging is abnormal, the fuse of the ezgo charger will automatically disconnect to stop charging.
Just replace the fuse to keep the charger working.