Club Car Golf Cart Battery Charger Round 3 Pin Plug Supercharger 48 volt 5 Amp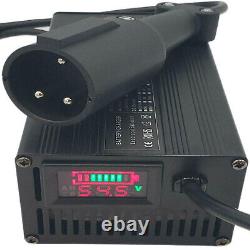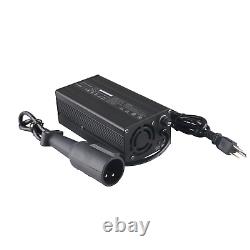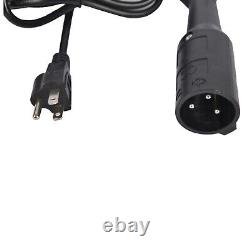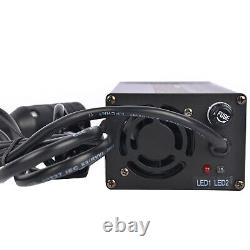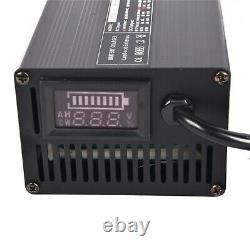 Smart charger with Trickle Mode that keeps batteries from becoming overcharged. Trickle Mode keeps them running stronger and longer. This 5 amp charger is designed for OVERNIGHT (4-5 hour) charging. PREMIUM charger with dual digital display that tells you voltage output as well as amperage output, no more guessing if the charger is working correctly. To judge whether your electric car can use this charger, you need to judge whether your old charger is 48V. In addition, you can calculate: battery capacity (Ah) x 0.125, if the obtained number is greater than or equal to 3.5, you can use this charger. When the charger LED lights up after plugging in, it means that the charger is normal, but the common reasons why it cannot be charged. Models that do not support OBC charging. Charger fuse blown (a spare fuse is included in the box).
There are a small number of batteries that need to be charged for a few minutes with the original charger to activate the battery when the battery is completely depleted. Works with all 48 volt battery systems that utilize the STD 3 PIN ROUND PLUG. According to original factory specifications, perfect match to original car. Made of high quality material.
Parts are from certified professional factory. Communication is the best way to solve the problem.
1 x New Club Car Battery Charger with dual display, Power Cord and Standard 3 pin round plug. If you need return, please contact our customer service representative, let us know the detailed problem.
Please give us the opportunity to resolve any problem. We understand the concerns and frustrations you might have, and will try our best to resolve the issues. We care about our valued customers, and will always try to help you.