Club Car 48 Volt Golf Cart Battery Charger Eagle Performance 48V/15A (OBC)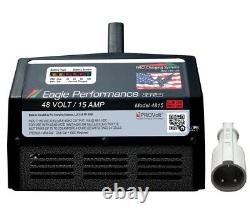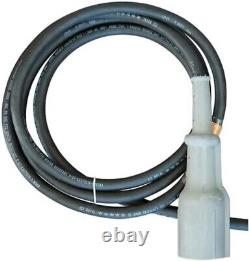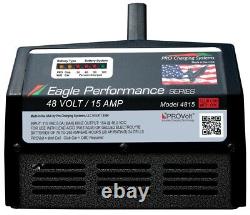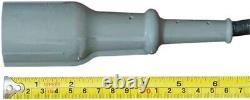 This Pro-Charger 48 volt golf cart battery charger is made for 48V Club Car DS, Precedent, Carry All, Villager & Transporter golf carts with WORKING OBC installed. Plug the battery charger into your Club Car and once your golf cart batteries fully charge, the Club Car's onboard computer automatically tells the charger to stops charging. You do not have to shut it off yourself. So just plug it into your Club Car and forget about it! This 48 volt battery charger is fully automatic, meaning it will shut off on it's own, upon full charge.
It does NOT contain the "winter storage mode", meaning that the battery charger will not turn off and back on it's own. This 48 volt Club Car battery charger is made by Pro Charging Systems, which is a company that is well respected in the industry for making the longest lasting Club Car golf cart battery chargers. Our customers have even found that these heavy-duty intelligent chargers will last for more than 20 years. Connect to your cart and the charger automatically detects 48 volts and begins charging.
PROVolt® consistently and safely recharges batteries to a 100% charge state resulting in longer run times and extended battery life. NOTE: i4815CC618 comes with hard wired 618'Round Club Car/OBC connector. Only 48 volt Club Car golf carts. Fully automatic with Club Car OBC (stops charging once equalization occurs in golfcart batteries).
7.75"H x 8.38"W x 9.75L. Download Safety, Installation and Operating Instructions.