Club Car 48 Volt Golf Cart Battery Charger 6 amp With 3 Pin Charge Plug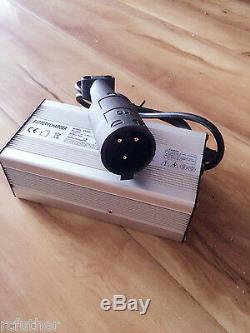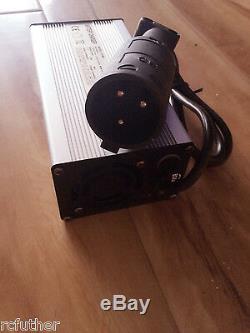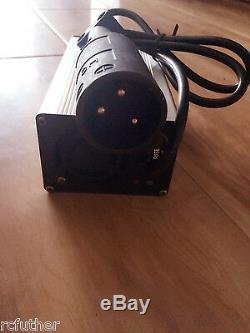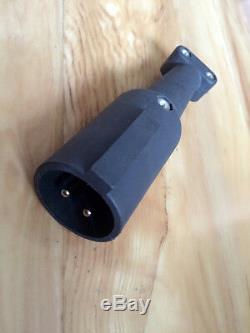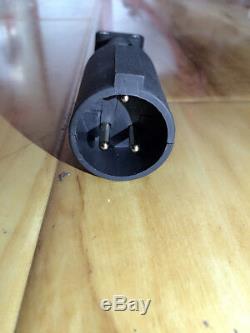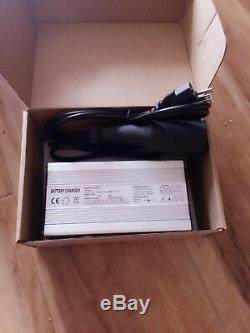 48 Volt - Battery Charger for Club Car. Fully Automatic 48 Volt - 6 Amp Battery Charger - Club Car 1995 and up 48 Volt Carts. IMPORTANT Your Club Car's On-Board Computer MUST be Bypassed for this Charger to work!
This is an Automatic Charger with Trickle Mode in order to not overcharge your batteries and keep them running stronger for longer. This is a 6amp Charger.
This is a great charger that will not break the bank and that will get your cart up and running once again so you it can spend more time on the golf course than in the garage. 1 x New CLUB CAR 48 VOLT BATTERY CHARGER. 1 x CLUB CAR 3 Pin Charge Plug STYLE PLUG. Fits Club Car 48 Volt Cart Systems with On-Board Computer Bypassed.
This is a small automatic battery charger. This charger is for the those cart operators that run their carts during the day and can put them up on charge for all night charging. The slow trickle charge is best for your battery pack. The charger is so light and compact you can carry it with you and charge anywhere and anytime. This charger will run on any 110 - 120 volt / 60 hz outlet (common household outlets).
Trickle charging lead acid batteries will prolong your battery life and runs super quietly and cool. Unplug the charger if it hasnt automatically shutoff in 14 hours. The charger is designed to turn off when the voltage of the battery pack reaches a certain level. I have found that some battery packs dont always reach the required trigger voltage and the charger remains on in a trickle charge mode. If this happens, unplug the charger from the wall outlet, your cart should be fully charged. Most of the times after the charger has completed a few charge cycles the charger will begin to operate automatically. The charger operating in the manual mode will not harm your battery pack, you will just have to manually disconnect the charger after the required charge time of not more than 14 hours. How to Bypass the Club Car On-Board Computer. Your Club Car has an on-board computer for the single purpose of turning on or off your Club Car charger. When the batteries are fully charged the computer tells the Club Car charger to remain off.
Or when the batteries are in need of charging the "OBC" On-Board Computer tells the Club Car charger to turn on. Our chargers are fully automatic. The microprocessor within the charger senses the voltage level of your Club Cars batteries and turns on or off automatically. The procedure to bypass your Club Cars computer is simple and will take very little of your time. By bypassing your Club Cars computer you are avoiding the future expense of purchasing a new computer just to charge your batteries.
The diagram above gives a detailed visual of your Club Cars setup and the wiring needed to bypass your on-board computer. Follow the directions below and you will be ready to use your new battery charger. The negative line coming from the back of your charger-handle receptacle. The wire that you must install to bypass your computer.
You need only to splice into #1 with #2, no need to cut the line. Then connect the other end to the negative of the rear most battery; furthest back on the drivers side (Same as shown above). Now your Club Car is ready to work with your new fully automatic charger. The item "Club Car 48 Volt Golf Cart Battery Charger 6 amp With 3 Pin Charge Plug" is in sale since Monday, July 27, 2015.
This item is in the category "Sporting Goods\Golf\Golf Clubs & Equipment\Push-Pull Golf Carts". The seller is "rcfuther" and is located in China. This item can be shipped worldwide.
Model: Club Car 1995 and Newer
Country/Region of Manufacture: China
MPN: Does not apply
Brand: Generic
Type: Club Car Car 48 Volt Golf Cart Battery Charger