51.2V 110Ah Lithium Battery, 48V Bluetooth Lithium Battery 5632Wh Golf Cart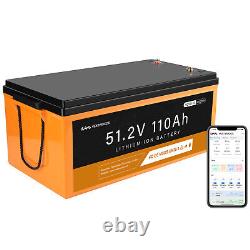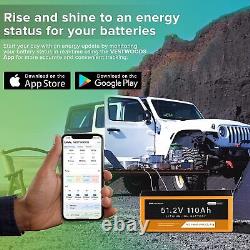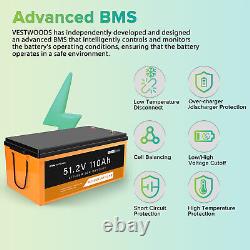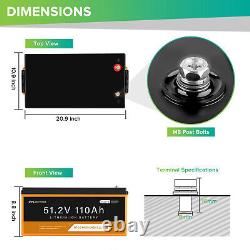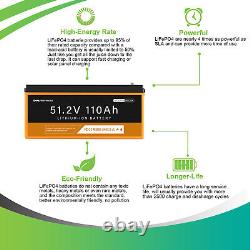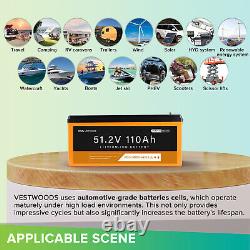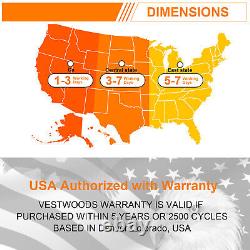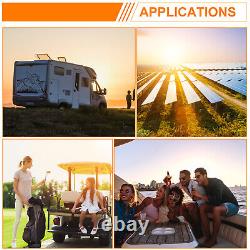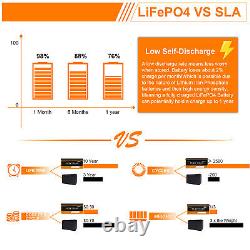 [Real-time Monitoring RV batteries] VESTWOODS Bluetooth 51.2V 110AH 100A BMS lithium battery improves real-time monitoring function and obtains various data (SOC) of VESTWOODS lithium battery. Also are waterproof and shockproof. Bluetooth lithium battery is used in ATVs, boats, yacht, golf carts, lawn mower, trolling motor, trailer. [Off grid and Energy Storage Solar battery] VESTWOODS 51.2V 110Ah BMS 200A Bluetooth lithium batteries can build up to 10kwh battery bank.
Designed for home energy storage, Off grid battery and Solar battery, compatibles different inverter, MPPT and charger. VESTWOODS 24V 220Ah Bluetooth battery has provides max. 4500+ deep cycles and 5632Wh energy, produces 25344kWh lifetime more than 12V 200Ah Lithium battery. [Cost-effective LiFePO4 battery] VESTWOODS 51.2V 110Ah Bluetooth lithium battery has three times energy density and only 1/2 the mass compared to 200Ah Lead Acid batteries, it's a great choice for any 12V Deep Cycle battery also is perfectly replacement of the traditional AGM battery. Lithium battery has higher chemical stability, because of no acid in the battery, safely mount in any position, like Fish Finders, Camping, Ice Fishing, E-Scooters, Home Alarm Systems.
[Smart BMS Low Temp Cutoff Lithium battery] VESTWOODS 51.2V 110Ah lithium battery built in 100A BMS, 5120w fast charge, 2 hours full charged. 51.2V 110Ah Lithium batteries support up to 6pcs in parallel. Low temp cut off prevents lithium batteries overcharging. If the lithium battery is overcharged and over discharged, over current or short-circuit, the BMS will automatically cut off the lithium battery.