3.2V Lifepo4 Battery 200AH 4-8PCS Iron Phosphate Cell 12V 24V Golf Cart Battery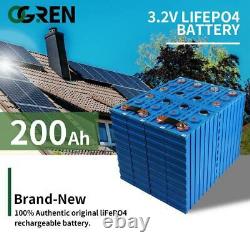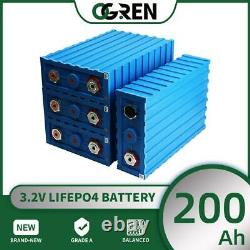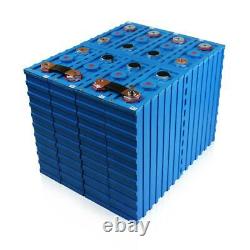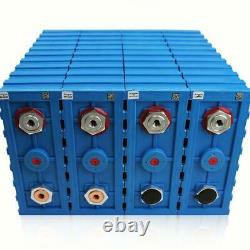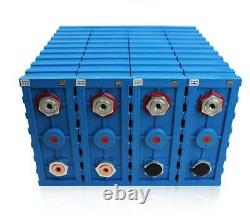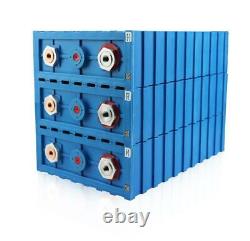 3.2V Lifepo4 Battery 200AH 4-8PCS High Capacity Grade A Lithium Iron Phosphate Cell 12V 24V for RV Golf Cart Battery. UK, Japan, Canada, United States, Russian Federation, Thailand, Vietnam, Malaysia. Recommend Constant Charge Current:0.5C Max Charge Current :1C Recommend Constant Discharge Current:0.5C Max Discharge Current:3C Dimensions(LWH):18271275mm Weight:5.7kg±0.3kg Cycle life(80% DOD):6000 times Charging Temperature:0? Discharging Temperature:-2055°C Screw Size:M8 Suit for System:12V 24V 48V 72V 96V 108V Solar Energy Storage System Applicantion:RV Vans Campers EV Boats Yacht Golf Carts Forklift Solar Battery Precautions 1, No matter what the charging model is, once the temperature of the cell is above the absolute charging temperature, charging should be stopped.
2, Customers should configure a BMS which is used for strictly monitoring, management and protection. 3, Properly connect the terminals of positive and negative of the batteries. The reversal charging is forbidden. If the polarity is reversed, the battery will be damaged and safety problem may occur. 4, If the batteries kept unused for a long time, it should be charged and discharged at the standard model every six months.
Store the battery in the state of 30% SOC (voltage scope: 3.275V3.305V). 5, Appearance Without break, distortion, contamination, leakage. 3, Once UPS's transportation number is updated, you can receive the goods within 3-5 days at most.
FAQ: Q: Are the batteries High Quality, Brand NEW? A:This item is High quality 200Ah item, the QR code is intact, Brand new. Q:Are the batteries come with busbars + bolts? A:The price come with Bus bars and Bolts One Battery will come with one set bus bar and bolt e. Voltage: The deviation less than 0.01V Resistance: The deviation less than 0.1mO Q:How can I do if I need more help for the order?
A:Beauty customer service is online 24 hours, please contact customer service if you have any needs Q:What kind of the package of the cells? A:They will come with well package, each cell into thickness PE foam or bag, then into 5 layers strong carton. Q:If I want to solar charge LiFePO4/Lithium Ion battery, which already has PCB, would a normal controller work fine? A: For LiFePO4 / Lithium Ion battery, we always recommend to use LiFePO4/Lithium Ion solar controller.
Especially if you are using the battery as UPS (back up power supply). The Lead Acid solar controller will constantly provide pulse current to the battery, in the long run, it might damage the PCB. So the PCB won't be able to protect the battery when it should be.
Reminder DIY battery pack must get the cells balanced (same voltage) before assembly. Please consider before taking orders, place order means you have agreed. Thank you for your cooperation!
The product came very well packaged. This item is in the category "Consumer Electronics\Multipurpose Batteries & Power\Rechargeable Batteries".service10" and is located in this country: CN. This item can be shipped worldwide.
Color: 8PCS
Cut Off Discharge Voltage: 2.5v
Size: 180*70*275mm
Model Number: 200ah
Battery Type: Lithium Iron Phosphate
Max Charge Current: 1c
Internal Impedance: Less Than 0.5mω
Nominal Capacity: 200ah
Type: Lifepo4
Recommend Constant Discharge Current: 0.5c
Recommend Constant Charge Current: 0.5c
Max Discharge Current: 3c
Origin: Cn(origin)
Battery Size: 12 V
Bundle: Bundle 2
Dimensions(l*w*h): 180*70*275mm
Weight: 5.7kg±0.3kg
Cycle Life: 6000
Charging Temperature: 0~45°c
Discharging Temperature: -20~55°c
Screw Size: M8
Suit For System: 12v 24v 48v 72v 96v 108v Solar Energy Storage System
Applicantion: Rv Vans Campers Ev Boats Yacht Golf Carts Forklift Solar Battery
Rechargeable: Yes
Brand: PWOD
Grade: Grade A
Brand New: Yes
Shell Material: Plastic
Amp Hours: 200 Ah
Nomincal Capacity: 200ah
Nominal Voltage: 3.2v
Certification: Ce
Cut Off Charge Voltage: 3.65v
Replacement Battery: No
Set Type: Batteries Only
Battery Number: 4-32pcs
Chemical Composition: Lithium Iron Phosphate (LiFePO4)
Voltage: 24 V