36 Volt 20A Crowfoot Plug Golf Cart Battery Charger EZgo TXT Yamaha Club Car DS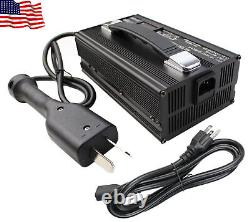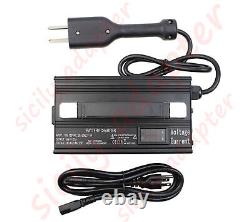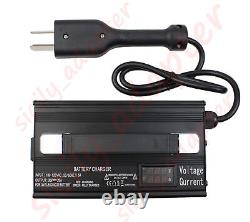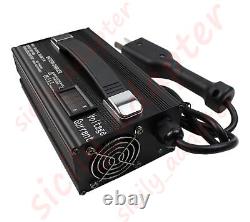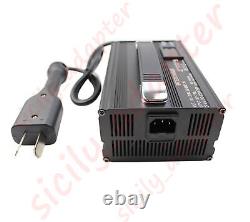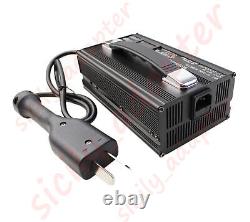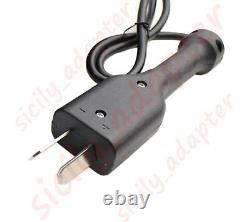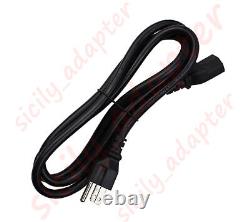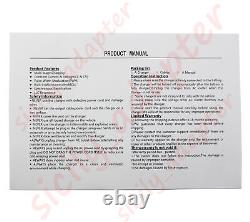 This is a 36 Volt 20 Amp Charger+Crowfoot Plug. This is an Automatic Charger with Trickle Mode in order to not overcharge your batteries and keep them running stronger for longer.
Lf cart with Crowfoot style plug. Only suitable for charging Lead-Acid Batteries.
It displays Charging Voltage, Charging Current, Charging time and Charging Capacity. Short-circuit protection, Over-current protection, Over-voltage protection, Reverse Polarity Protection. 36V carts from any year from the following manufacturers. Yamaha, Cushman, Melex, Legend, Noland, Nordskog, Karrior, Westinghouse, Pargo, Taylor-Dunn, Hyundai. 1996, 1997, 1998, 1999, 2000, 2001, 2002, 2003. 2004, 2005, 2006, 2007, 2008, 2009.
TXT, TXTE, TXT PDS, Freedom TXT, Shuttle. PowerWise, PowerWise II, Powerwise QE, Lestronic II, Lestermatic. Q, Schumacher, Eagle Dual Pro DPI Accusense, Accupower, LVS. Stanley, Schauer, Clarke, Quick Charge, MadJax. 19300-88, 1930088, 28115-G04, 20484, 5-002AP, CP602718.
1 Pcs 36 Volt 20 Amp Golf Cart Battery Charger w. 1 Pcs US Plug Power Supply Cable. We will do everything we can to give you a satisfying solution. We do our best to resolve any issue. Leaving negative feedbacks and low ratings doesn't get things solved.
So please talk with us and we will not let you down.