2x 12V 24Ah 6-DZM-20 Battery For Golf Cart Boat Buggy Scooter Go Kart Wheelchair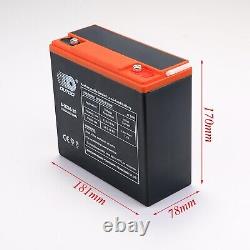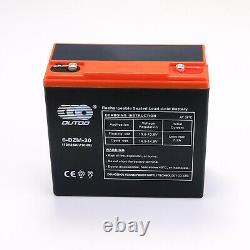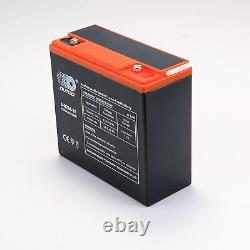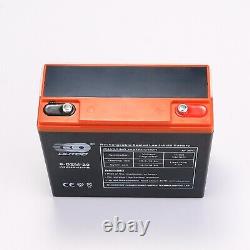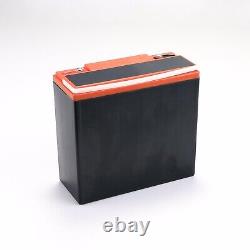 6-DZM-20 SLA is a 12V 24AH Sealed Lead Acid (SLA) rechargeable maintenance free battery. Amperage: 24AH / Voltage: 12V. Size: 7.1''(181mm) x 3"(78mm) x 6.7"(170mm).
Maintenance Free Sealed battery will not dry out or spill. Package include: 2 x Battery. If wired 2 in series, it adds up to 24v and the amps is still 24ah. If wired 2 in parallel, it's still 12v, but the amps adds up to 48ah.