24v 100Ah LiFePo4 Battery Cells Waterproof Rechargeable For Boat Car Sola E-Bike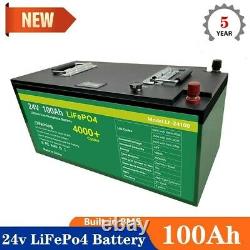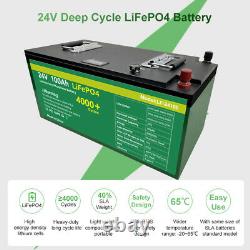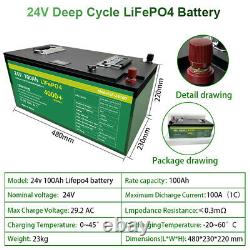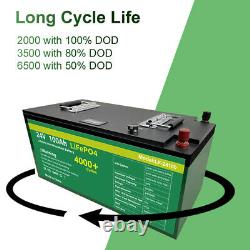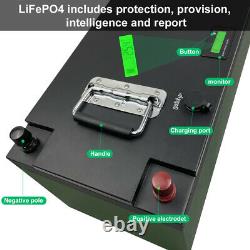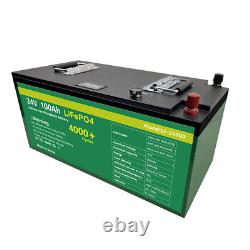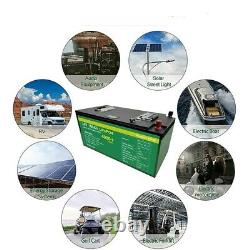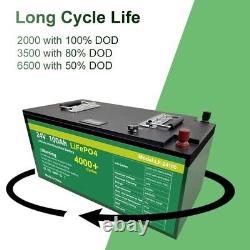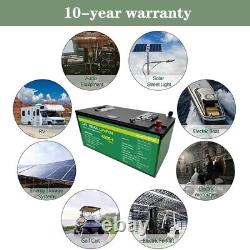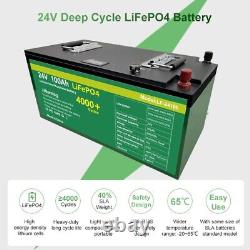 24v 100Ah LiFePo4 Battery Cells Waterproof Rechargeable For Boat Car Sola E-Bike. Norminnal Capacity: 100AH Norminnal Voltage: 24V Energy: 2400Wh Case Material: Stainless Steel With LCD Screen or Not: YES Water Dust Resistance: IP56 Dimension(LWH): 480230220mm BMS: 8S 100A.
24v Deep Cycle LiFePO4 Battery High energy density lithium cells Heavy-duty long cycle life Light weight compact design portable With BMS super safety design Wider temperature range: -20°C65°C With same size of SLA batteries standard model. Model: 24v 100Ah Lifepo4 battery Rate capacity: 100Ah Nominal voltage: 24v Maximum Dicharge Current: 100A(1C) Max Charge Voltage: 29.2 AC Lmpedance Resistance: =0.3mO Charging Temperature: 045 °C Discharging Temperature: -2060 °C Weight: 23KG Volume:(LWH): 480230220mm. 2000 with 100% DOD 4000 with 80% DOD 6500 with 50% DOD. The LCD screen displays the remaining power and current voltage. Let you keep track of the status of the battery. Stainless steel wraps the battery. Let the battery get better protection and safety.
Adapt to any scene using battery. The 24v lifepo4 battery adopt 8S 100A BMS to protect it from overcharge, deep discharge, overloading, overheating and short circuit, and excessive low self-discharge rate ensuring, even more, the lifepo4 battery will have excellent cycle stability and high discharge voltage in low temperature.
Outdoors, home appliances, electric vehicle batteries, tool vehicle batteries, Steamship battery, solar street lights, and more scenes. The electric cooker (200W) can be used for about 12 hours. The laptop computer (50W) is used for approximately 48 hours.
The refrigerator (50W) is used for approximately 40 hours. The electric fan (40W) is used for about 60 hours. The projector (40W) is used for approximately 60 hours. The LED bulb (10W) is used for approximately 240 hours. The product export is protected by five layers of corrugated paper and high-strength customized sponge.
This item is in the category "Consumer Electronics\Multipurpose Batteries & Power\Rechargeable Batteries". The seller is "k-zoon" and is located in this country: CN. This item can be shipped worldwide.
Country/Region of Manufacture: China
Custom Bundle: No
Batytery Size: 480mm*230mm*220mm
Certification: CE
Type: Li-Ion Battery
Nominal voltage: 24V
Maximum Dicharge Current: 100A (1C)
Max Charge Voltage: 29.2V
Cycle life: ≥4000 times(80% DOD)
Expiration Date: None
Charging Temperature: -0~45°C
Battery Size: 480*230*220mm
Discharging Temperature: -20~60°C
Free Shipping ?
BMS: 8S 100A
With LCD Screen ?: Yes
Case Material: Stainless Steel
Energy: 2400Wh
Features 3: 24v Deep Cycle LiFePO4 Battery
Life Cycles: 2000 with 100% DOD / 4000 with 80% DOD / 6500 with 50% DOD
Brand: CERRNSS
Manufacturer Warranty: None
Application: Golf Cart, Electric Boat, E- Bike, E- Boat, Solar/Wind Devices
Features 1: ithium iron phosphate cell
Features 2: Lifepo4 100ah battery
Battery type: LiFePO4 Battery Pack
Amp Hours: 100 Ah
Nominal Capacity: 100AH
Weight: 23kg
Chemical Composition: LiFePO4
Voltage: 24 V