12V 100AH LiFePO4 Lithium Battery Rechargeable BMS for RV Solar Trolling Motor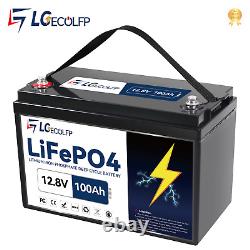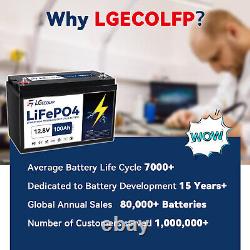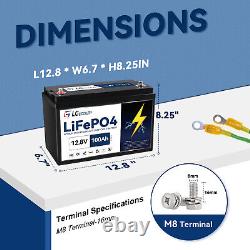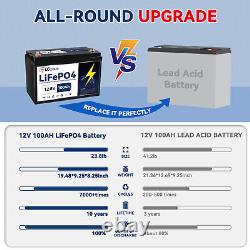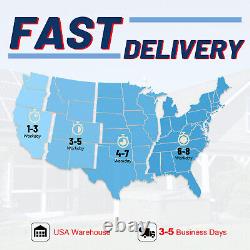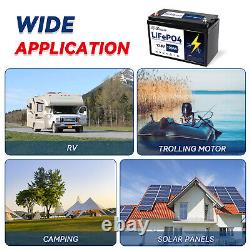 Maximum Continuous Discharge Current: 100A. Over Charging Protection Voltage: 14.6V.
Cycle Life: 2000 cycles 100% DOD, 1 C, 20±5? Dimensions: 325170214mm / 12.8"6.7"8.43. Weight: 10.95kg / 24.119Lbs. About of this 12V 100ah LiFePO4 battery. 12V 100ah LiFePO4 batteries are utilized in a wide variety of applications including:Solar Power System, Consumer Electronics, Electric Vehicles, Golf Carts, Hunting, Lawn and Garden Tools, Medical Mobility, Portable Tools, Toys and Hobby, Access Control Devices, Emergency Lighting, Security and more.
Our LiFePO4 battery with built-in BMS, can protect the battery from over-charging and over-discharging. Lithium iron phosphate batteries are Eco- friendly and no pollution to the environment. Our Batteries comply with European RoHS regulations and have passed SGS and SDS certification. CHINS LiFePO4 battery has a very stable output voltage platform with 12V for 90% of its capacity usage, providing astronomical boosts in run-time compared to Lead Acid batteries. The battery is easy installation. Last 8 to 10 times longer than standard lead acid batteries. It can support fast charging and solar panel charging. Our Lifepo4 batteries can be connected in parallels and in series for larger capacity and voltage. Max connection in series:Up to 4 identical batteries for up to 48V connecting in series. Connection in parallels: it can connect multiple batteries, suggest no more than 10pcs in parallel. 50% lighter than 200Ah lead acid battery, no memory effect, no matter what state the battery is in, it can be used as soon as it is charged. Lithium iron phosphate batteries from different manufacturers cannot be connected in parallel or in series.